Distance measurement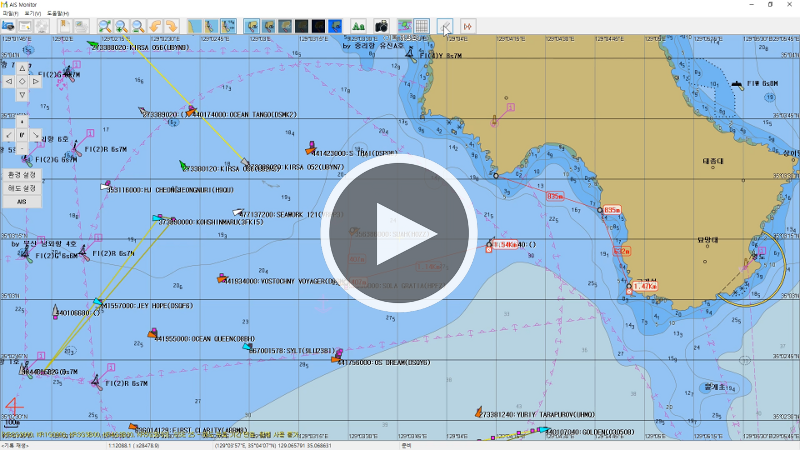 You can measure distances and cumulative distances between points and points. Even when the program is terminated, the distance measurement points are automatically stored without being deleted. Therefore, they are displayed again when the program is re-executed.
Display of entry into boundary area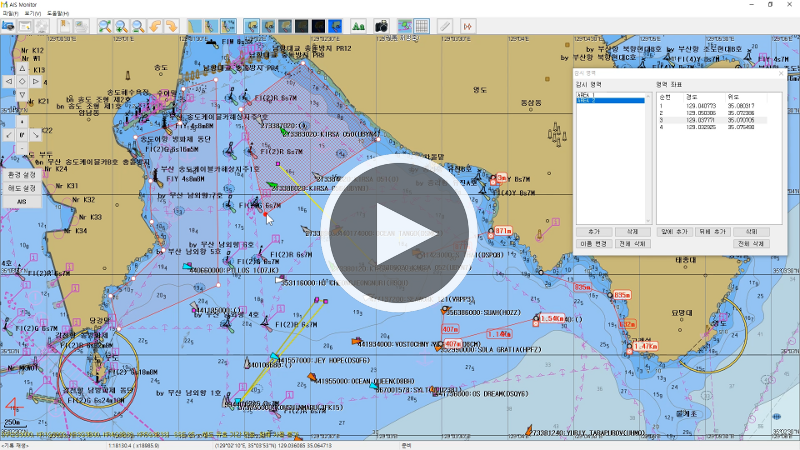 When a ship enters a certain area, an alarm is sounded so that the administrator can easily recognize the entry state of the ship. The boundary area edited by the administrator like the distance measurement is not deleted even if the program is terminated.